Homework is a creative direction & design studio specialising in creating brand expression, visual identity and packaging for forward-thinking leading brands in well-being, beauty, lifestyle and living.
PURPOSE
Homework understands the importance of crafting aspirational design –for the generations of tomorrow– as a strategic business advantage for added commercial value, naturally. Good design is good business for our clients.
Homework commits and acts for a more responsible and beautiful world, with a forward-minded focus on what makes human beings feel good and do good.
We inspire positive progress and trust by setting the stage for considered design and spirited development. A studied sense of service and purposeful beauty. For us, it is important not just what you look like but what you are made of.
Ever-evolving, we study, simplify and shape sophisticated essentials. We believe in the beauty of cultivating conscious brands and businesses to be relevant and remarkable by strengthening premium design experiences and diverse performative thinking.
Collaboratively connected and constantly committed evolving teams –of pleasant and proactive people– empower us to take on projects beyond borders and be scalable. Always bring boldness and balance and embrace current standards, cultural diversity and new ways of being.
Homework's creative strategy carefully balances progressive and timeless design. Finding holistic harmony –and not only aesthetics– we commit to make sense and make it beautiful.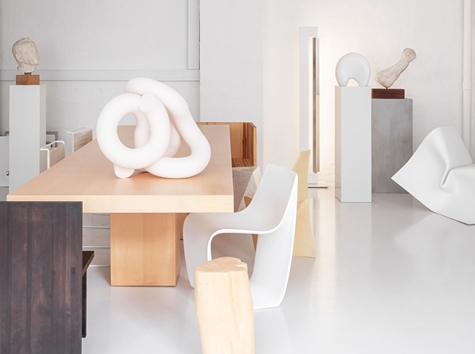 SIGNATURE SERVICES
We reimagine, define and design brand worlds, visual identity, packaging and product design, interior and digital activation and storytelling.
The studio's principal expertise includes visualising strategy, impactful image-making, art direction, bespoke graphic design and style consulting.
Homework has developed long-lasting results and relationships with some of the most influential and forward-thinking international brands and open-minded clients in cultural and commercial spaces.
Commissioned by Prada, Bottega Veneta, Cartier, Comme des Garçons, Issey Miyake, Yves Saint Laurent, Lancôme, Lady Gaga, Sony, Hyundai Genesis and Galerie Perrotin, among others.
Represented by MA+ Group, we synergetically offer bespoke teams of world-class specialists to produce everything from campaigns or activations to transformative 360 brand agendas.
Jack Dahl Sakurai is the Founder, and Creative Director of Homework, established in 2005 and headquartered in Copenhagen, Denmark.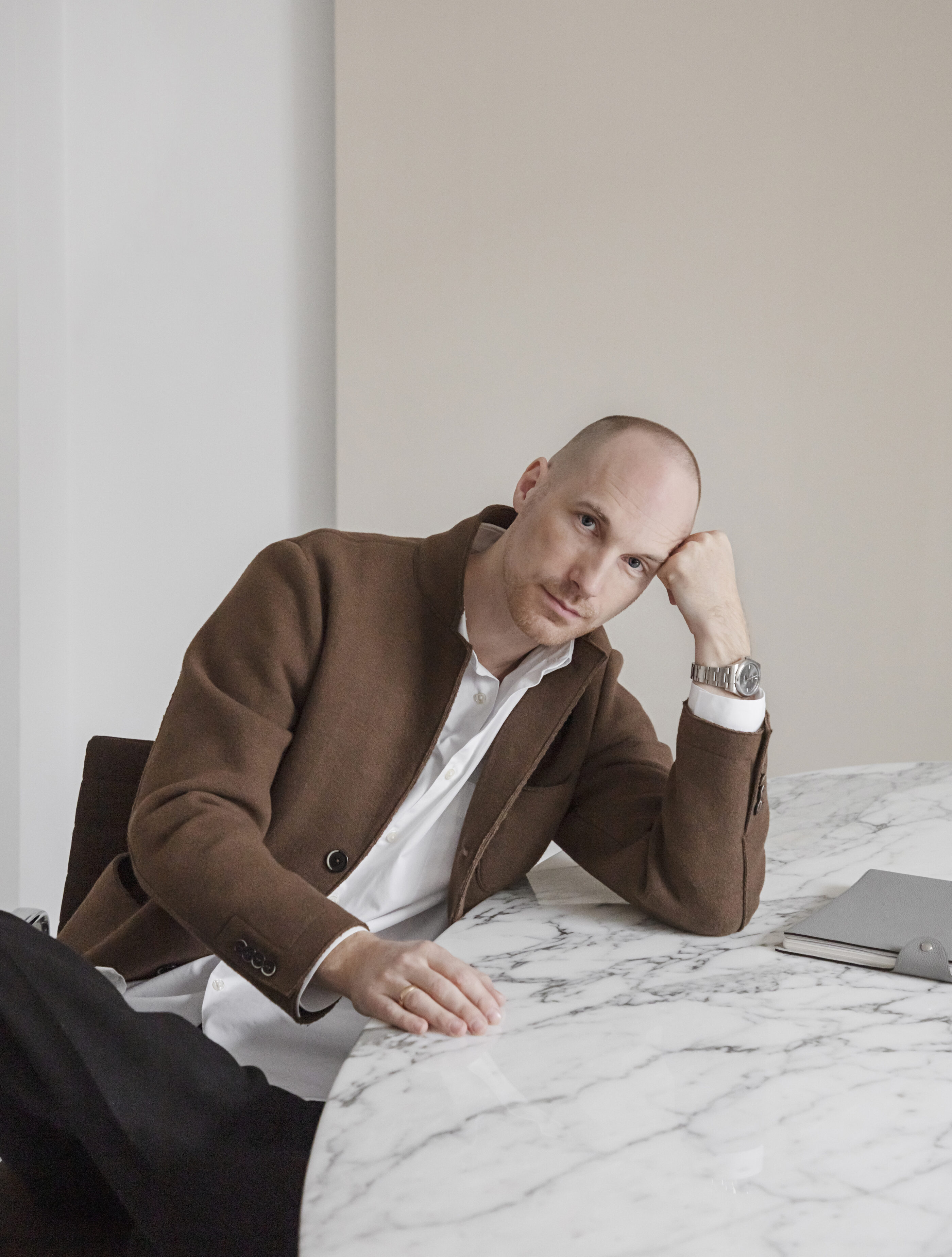 TRUSTED BY
Homework's growing client base includes some of the world's most influential and forward-thinking brands.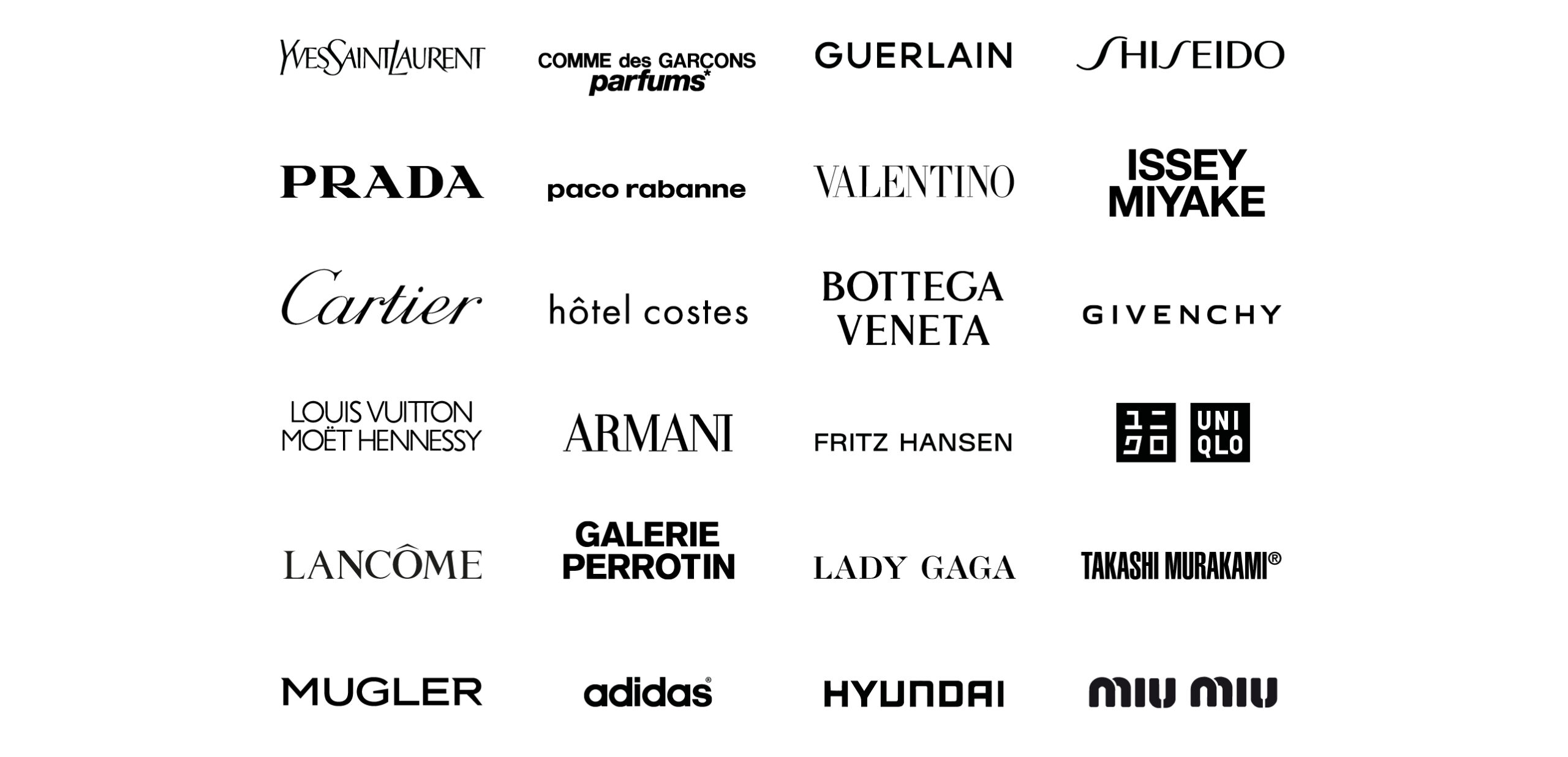 REPRESENTATION
Homework is represented by MA+ GROUP / MA+ CREATIVE
A new type of creative agency curating world-leading talent to create inspiring brand engagements.
Tomorrow's creative—today's culture.
INTERNSHIP
Homework is happy to receive your internship request. Please send us your application at intern@homework.dk. No phone calls, thank you. Please respect a maximum mail attachment limit of 10MB. Please do not send download links. We regret that, due to the volume of applications received, we are unable to respond to unsuccessful candidates or return hard copy submissions. We are looking forward to receiving your application. The only thing that overcomes hard luck is hard work.
BIBLIOGRAPHY
Palette Mini series 07: Monochrome, Viction:ary, Hong Kong, 2021
Palette Mini series 05: Pastel, Viction:ary, Hong Kong, 2021
Palette Mini series 03: Gold & Silver, Viction:ary, Hong Kong, 2020
Remarkable Graphic Styles – CHAOTIC, SendPoints, China, 2018
Packaging, Counter-Print 2018
Truly Nordic, Viction:ary, Hong Kong, 2017
Truly Nordic, Viction:ary, Hong Kong, 2017
Art Marks, Counter Print, 2016
VIEWPOINT magazine, Issue 37: The Language of Design, 2016
The Monotone Collection: Palette Collection, Viction:ary, Hong Kong, 2015
The KINFOLK Home, Interiors for slow living, Artisan, 2015
Crests & Shields, Modern Heraldry, Counter-Print 2015
Top Graphic Design Series III, Packaging, Hightone China, 2015
Top Graphic Design Series III, Brochure & Layout, Hightone China, 2015
The Design Process, 3rd Edition, Bloomsbury, 2014
Los Logos 7, Gestalten, 2014
Graphic Digits. New typographic approach to numerals', Viction:ary, 2014
All About Mags, SendPoints, China, 2014
I Love Helvetica, I Love Type Series Vol. 8, Viction:ary, Hong Kong, 2014
I Love Times, I Love Type Series Vol. 7, Viction:ary, Hong Kong, 2014
Ecological Selection Packaging, Monsa, Spain, 2014
Pastels: New Light-toned Graphics, Viction:ary, Hong Kong, 2014
Selected D, Graphic design from Europe, Index Book Publishing, 2013
Logo Talks ll, Artpower International Publishing Co., Ltd., 2013
International Graphic Design Black Book Gold, MDX Publish Group, 2013
International Graphic Design Black Book Silver, MDX Publish Group, 2013
Gold & Silver: New Metallic Graphics, Viction:ary, Hong Kong, 2013
Logotype, Laurence King Publishing Ltd, UK, 2012
Logology 2: The wonderland of logo design, Viction:ary, Hong Kong, 2012
Graphic design studios – Unlimited, Send Points Publishing, China, 2011
Annual Selected A: Graphic design from Europe, Index Books, Spain, 2011
Annual Selected B: Graphic design from Europe, Index Books, Spain, 2011
Graphic design for fashion, Laurence King Publishing Ltd, UK, 2010
Vivid: The allure of colour in design, Sandu Publishing Co. Ltd, China, 2010
Pack! pack!, Monsa, Spain, 2010
Pack your life, Artpower International Publishing Co. Ltd, China, 2010
1000 fonts, Ivy Press, UK, 2009
Boxed and labelled, Gestalten, Berlin, 2009
Spark: Inspirational graphic design, MaoMao Publications, 2009
Design Taste: Graphic+interiors, Viction:ary, Hong Kong, 2009
Colour mania, Viction:ary, Hong Kong, 2009
Blank: A book of printing, Artpower Intl. Publishing Co. Ltd, China, 2009
Designanddesign.com: Book of the year, Index Books, Spain, 2008
Simply Packaging, Viction:ary, Hong Kong, 2008
Tough-style graphics, Pie Books, Japan, 2008
Kelvin: Colour today, Gestalten, Berlin, 2008
Stereo graphics, Viction:ary, Hong Kong, 2008
PRESS
ARK JOURNAL Premiere Issue 01, April 2019
NUMÉRO, France, June 2018
+81 magazine, Issue 79, Japan, April 2018
VOGUE PARIS, May 2017, The very best of COMME des GARÇONS campaigns feat. Homework
Nytt Rom, No55, Jan 2017
ELLE Decoration, DK, Dec 2016
RUM magazine, DK, Oct 2016
Plaza Interior, SE, No8, 2016
CITIx60 Copenhagen City Guide, Viction:ary, 2016
Computer Arts magazine, May issue #252: The Future of Packaging
Étapes: 230, design graphique & culture visuelle, March/April, 2016
WALLPAPER*, UK, Jan 2016, NOMINATED for WALLPAPER* DESIGN AWARDS 2016,
"life enhancer of the year" with Kille Enna organic aroma design and packaging
BranD mag, Issue 23, Font Forever, Sendpoints Publishing Co., Ltd., Hong Kong, 2015
RUM magazine, DK, (interview), Sept 2015
MARIE CLAIRE, France, Jan 2015
VOGUE, Germany, Nov 2014
WALLPAPER*, UK, Nov 2014
LIBERATION Culture section, France, Sept 2014
L'OFFICIEL, Schweiz, Sept 2014
IdN magazine, Special Effects, Issue 21, Hong Kong, 2014
RUM magazine, DK, (interview), March 2014
BranD mag, Issue 7, Sendpoints Publishing Co., Ltd., Hong Kong, 2015
NYLON, Japan 2013
Spur magazine, Japan, Dec 2013
ELLE girl, Japan, 2013
International Brand Design magazine 07, 2013
Cool trans magazine 31, Japan, Jan 2013
Senken Shimbun paper, Japan, 2013
WWD Japan vol 1722, Dec 2012
Intermission magazine, DK/SE, (interview), 2012
VOGUE Japan, 2012
NYLON Japan, 2012
Magazine World Japan, 2012
Dansk Daily, Feb, 2012
Brain magazine, Japan, (interview), Feb 2011
Chigo magazine, Japan, 2011
Intermission magazine 02, DK/SE, (interview), Winter 2010
Computer Arts projects, UK, Nov 2010
RUM magazine, DK, (interview), Nov 2010
IDN magazine, UK, 2010
Computer Arts magazine, UK (interview), Aug 2009
Intermission magazine 01, DK/SE, (interview), Summer 2009
Arjowiggins publication, Inspired by digital, UK, April 2009
Quotation magazine, Japan (interview), Spring 2009
Monomaniac exhibition paper, Berlin, 2009
Art & design journal, China (interview), Aug 2008
WALLPAPER*, (shooting stars feature) UK, Oct 2007
Cover magazine 11, DK, Feb 2006
HE magazine 03, 2006
Cover magazine 08, DK, Oct 2005
Cover magazine 05, DK (interview), June 2005
GRAFIK magazine, UK, Nov 2005
DIGITAL FEATURES
vogue.fr, harpersbazaar.com.hk, the-brandidentity.com, fashionpost.jp, idnworld.com, thedieline.com, ouurmedia.com, creativeboom.co.uk, theblogazine.com, formfiftyfive.com, gasbook.net, thisiscollate.com, jp.hypebeast.com, neol.jp, lagazettedelhelvete.ch, chrichri.dk, anothersomething.org, tokyodandy.com, blog.hugemagazine.jp, superfuture.com, joquz.com, yatzer.com, weandthecolor.com, fashion-press.net
and more